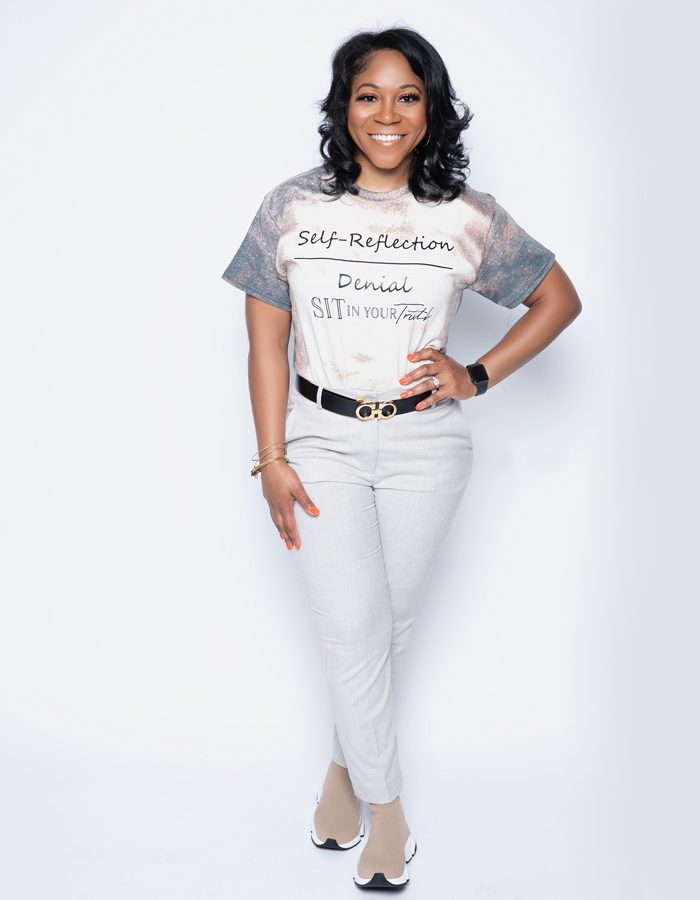 Hi there, I'm Courtney.
I believe the way to heal a broken heart is to first take the time to understand what you are feeling. Next, acknowledge whatever your truth might be. Lastly, ask yourself what will bring you comfort in an effort to release and move past it.
Hi there, I'm Courtney and this is my story.
My name is Courtney Baker; I am a Certified Life Coach and graduate of Oakland University. My brand Sit In Your TRUTH was created to build a community of people that can leverage one another's experiences to develop self-coping and problem resolution tools. I invite you to learn the importance of self-development.
The most beneficial part of self-reflection consists of a conscious review of your actions for the purpose of learning. Self-Reflection gives us the opportunity to untangle and sort through our experiences, consider potential interpretations, and create meaning for our behavior. This meaning becomes learning, which can then inform future actions. The most beneficial part of Accountability consists of the success or lack thereof for the things you want to gain in this life. Accountability comes from within; it is not something you are given, you have to choose it to own it.
I want to be a resource for you to leverage on your journey. This blog will focus on my own self-reflection and accountability journey in an effort to bring light to alternative perspectives. In reading my posts, I am certain you will be able to identify with one or more of my experiences. If you cannot, you will definitely learn what to do differently if you are faced with such an experience.